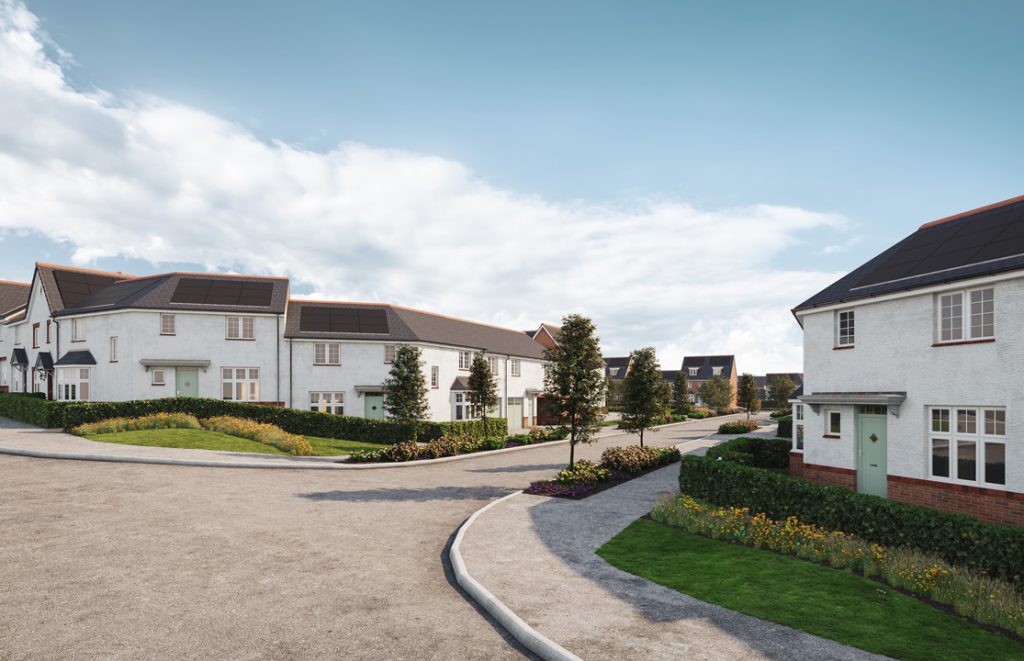 Parc Eirin is a 15-acre site in Tonyrefail that, when completed, will house 225 low carbon homes. The homes have been developed by Pobl Housing Association, Tirion Homes and Sero, constructed by Morganstone, with funding from Welsh Government Innovative Housing Programme. While the homes at Parc Eirin will not initially be zero carbon, this is a target that should be met within ten years as the grid decarbonises.
The focus of our research is phase 1 of the development, which comprises 46 houses (of varying styles, from two-four bedroom) and four two-bedroom apartments. Residents began moving into these initial properties in late 2020. The homes benefit from an energy efficient thermal building envelope, a mix of renewable energy sources (Ground Source Heat Pump (shared), solar panels (on most), intelligent battery storage, intelligent thermal water tanks, optional smart appliances (that can be automated), electric vehicle charging points and the option of choosing Sero as an energy service provider.
One innovative element of Parc Eirin is its three-phase connection to the national grid. This allows the site to generate its own energy for consumption on site and export to the grid, import from the grid and EV charging. This means that Sero aggregates the energy generation and demand of the site, balancing this with wider climatic forecasts and also price and carbon intensity signals from the national grid. This is a grid-flexibility service where the home's energy production and storage mean that import from the grid can be limited to times when it is both cheaper and when predominantly from renewable sources. This reduces strain on the national grid while reducing residents' energy costs and carbon emissions.
Beyond technology in individual properties, at Parc Eirin, shared green spaces are seen as an important element of the community development.
To find out more about this development go to:
If you would like to find out more, or get involved in the research, please complete the form below and we will be in touch: