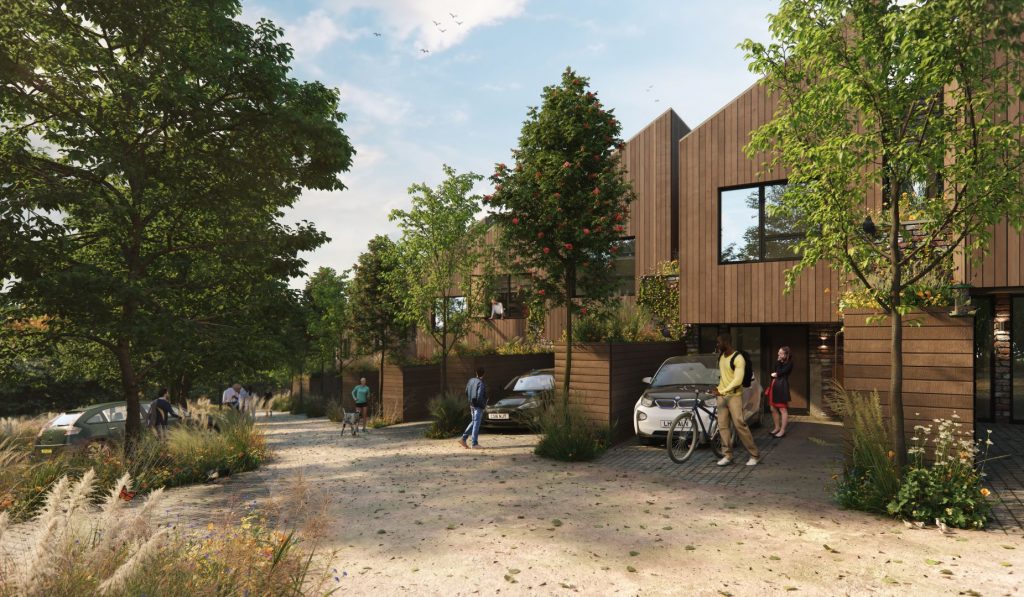 Parc Hadau is a development of 35 homes Rhydyfro in Pontardawe, which is being undertaken by Sero. The development will include 11 two-bed homes, 22 three-bed homes and 2 four-bed homes, alongside a large communal garden and a community building. Sero plan for the homes to be available via long-term tenure. Construction is due to begin in 2021, with residents moving in 2022.
The homes will be built according to passive design principles and will be clad in a mix of locally sourced and low-embodied-energy materials that include timber, local stone and reclaimed brick. Renewable energy technologies such as solar panels and ground source heat pumps, alongside mechanical ventilation heat recovery, intelligent battery and thermal water storage are managed by the Sero Energy service. This means that import from the grid can be limited to times when it is both cheaper and when it is predominantly from renewable sources.
Biodiversity is an important consideration, and the site will incorporate three central ponds as part of a sustainable drainage strategy. Homes are designed with large windows to encourage connection to the natural environment.
Parc Hadau has been designed to encourage sustainable travel, with electric vehicle charging points for each home and bicycle storage. There are also plans to introduce a car club to reduce the demand for private vehicles.
To find out more about this development go to:
If you would like to find out more, or get involved in the research, please complete the form below and we will be in touch: